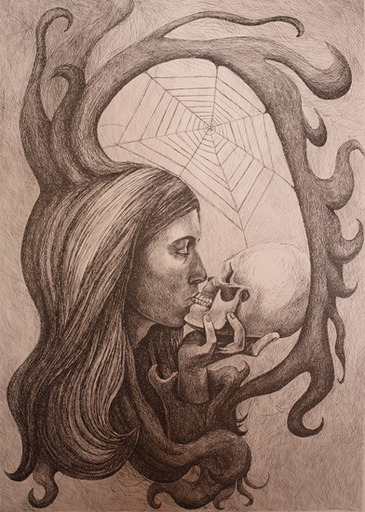 I''m Mijanou, and I''m Dutch/English. I'm born in Geldrop, Holland on the 9th of may 1969. After a verry dissapointing experience with two Belgium art colleges, I moved to London in 1986, were I lived for several years as a street musician.
My work has developed over the years from fantasie to realistic society paintings and drawings.
I have always aimed to develop myself as an artist over the years. Working as a portrait painter, life drawing and painting classes have surely improved my skills to enable myself to try to come as close as possible to what I want to show people.
Ofcourse i will always trie to get better, more detailed and more obvious, for I believe a human being will develop him/herself until the end. It is what i call the proces of life. Seeking for the answers to our questions, looking for the connection between people, observing our suroundings and learning from it continiously.